Free Estimates | 10 Year Warranty
We Work With Your Insurance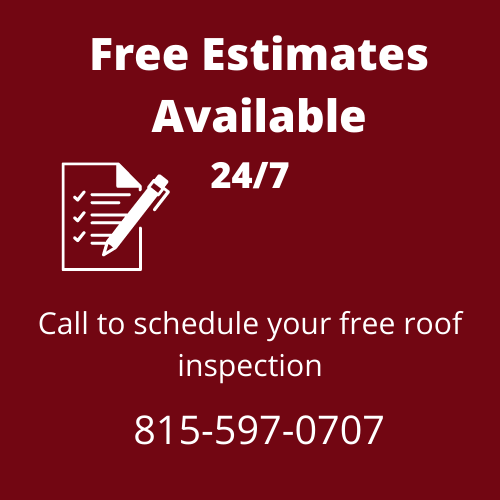 Taking You Through The Claims Process
Our team at Ideal Property Solutions can take you through every step of the insurance claims process. If your home or commercial property has been damaged by a local storm, call (815) 597-0707 right away to get started on your claim. We work with all major homeowner insurance providers.
Schedule an inspection - After a storm has damaged your home, call us to schedule an inspection of your property. We'll give you an honest, thorough assessment of the situation.
File a claim (if there is damage) - An IPS staff member will take you through the steps of filing an insurance claim.
Adjustment appointment - After the claim is filed, an adjuster will contact you to schedule a date and time to assess the damage. We must be on-site as well during the inspection, so all damage is properly documented and nothing is overlooked.
Loss report and initial payment - The adjuster may contact you to discuss the loss report. Ask for a copy of the report, then schedule an appointment with your IPS representative to review the report and ensure the scope of work is correct. The first payment will also be released by the insurer so the work can begin.
Material and color selection - You will choose the materials needed for your new or replacement roof or siding.
Material delivery - We will deliver all materials to your home. Please make sure the delivery area is clear.
Installation - Once permits are ready and the materials are on-site, we will begin the installation process. When the installation is through, we will clean up all debris and sweep for leftover loose nails.
Supplement process - If additional work is necessary that was not covered in the initial report, we will submit an updated loss report to your insurance carrier.
Depreciation and supplement release - Upon project completion, we will submit all necessary paperwork and documents to have the depreciation released and any additional withheld paperwork.
Final payment and warranty - Once you've received the remaining funds from your insurance carrier, our field rep will pick up the final payment and sign a certification that activates any warranties.
Request Your FREE Estimate!
Please fill out the form below.
Expect to hear from our friendly service team soon!