Free Estimates | 10 Year Warranty
We Work With Your Insurance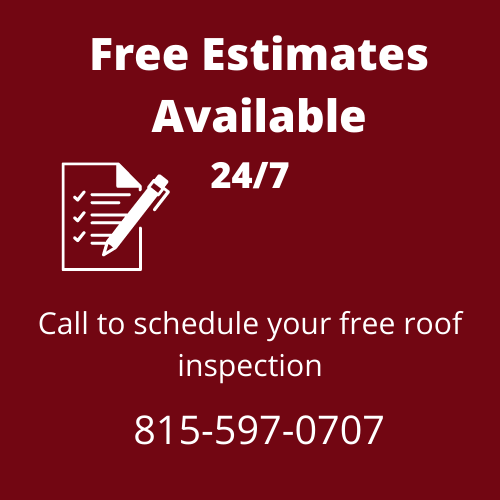 A Low-Maintenance Roofing Solution
PVC roofing membranes are long-lasting, heat-reflective, and low maintenance. It is hands-down the best low slope and flat roofing material available for residential roofing systems. As a flexible, strong, and UV-reflective material, PVC roofing can easily last you at least 20 years. Its flexibility makes it easy for us to install around vents, chimneys, skylights, and other roof penetrations.

At Ideal Property Solutions, we have experienced roofers specially trained for PVC roofing applications. For a FREE estimate or FREE roof inspection, call us at (815) 597-0707. Find out why we've earned an A+ rating from the Better Business Bureau.

Don't forget — all parts and labor are backed by a 10-year workmanship warranty!
Benefits of PVC Roofing
Naturally fire-resistant - PVC single-ply membrane roofing systems meet the UL Class A fire rating. Testing has shown that this product produces minimal flame spread and is a great option for low-slope residential applications.
Durable - PVC roofs have hot-air welded seams, which are the strongest and most reliable in the industry. Thanks to its durability, PVC roofing requires less maintenance, saving you money on repairs. It is engineered to be UV reflective and doesn't break down from exposure to the sun.
Low maintenance - PVC doesn't require roof coatings or repairs to maintain. An annual cleaning to remove algae and other organic debris is all that is required to keep it looking and performing like new.
Full Roof Replacement
$500 Off
-Ideal Property Solutions-
Cannot be combined with any other offers.
Valid 11/9/2023 - 1/9/2024
Request Your FREE Estimate!
Please fill out the form below.
Expect to hear from our friendly service team soon!